Buy SOZO SoRadiant Skincare Products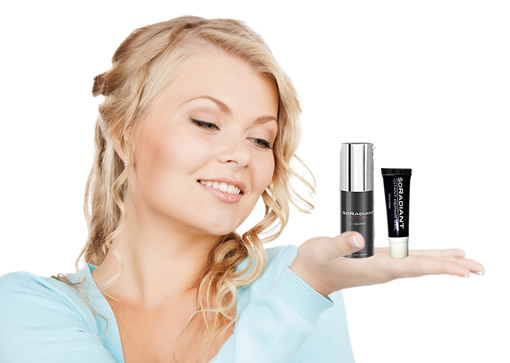 Instant Repair Gel
Instantly Improves Skin Appearance Within Minutes
Lines, Bags, Wrinkles, Puffiness, Darkness
Contains CoffeeBerry
1 Package Contains 3 Tubes – Each Tube Is 0.23 FL OZ







Everyone Ages And Beauty Comes With Age…
However, those lines, wrinkles, puffy spots and sun damaged areas tend to cover up your beauty. 
SOZO SoRadiant offers 2 products that can bring back your glow. Your skin can come alive again and your youthful appearance that you had 10 – 20 years ago can be looking at you again in the mirror! Just imagine seeing your skin healthier, younger looking with improved tone, texture and less wrinkles.
SOZO Instant Repair Gel can do this for you in minutes and the results will last all day long.
SOZO Anti Aging Serum can help repair, rejuvenate and restore you skin over time.
---